celebrating the individuality of every one of our puppies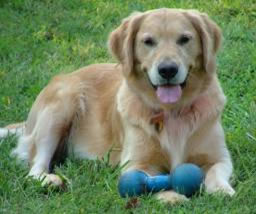 Furfeathers Kennel is located in Lewisville, North Carolina.

We have been proud golden retriever owners since 1991. In 2002 we started a breeding program committed to the happiness, health and well being of all of our dogs. Each are family members that live inside our home. Health clearances can be seen on the individual web pages.

All of our puppies are raised inside. They have a TV to watch and toys to play with. They are loved, spoiled puppies that are waiting to be your next best friend and family member. We look forward to hearing from you!
Shannon Cavenaugh (C) 336-971-6910 (E) furfeathersgoldens@gmail.com
Oakley is praying for his forever a home this Christmas. He needs just the right home though. Let me know if you feel he would be a good fit for your family.
Ocean and Indigo had just one little boy, click the puppy name to see his page. More pictures can be seen on the Puppies and Puppy Tales pages.
Champagne and Indigo are expexting puppies in early January. Let me know if you would like to be on the list for this litter.